INTERESTED IN BECOMING A CLUB MEMBER?

Here are some of the most frequently asked questions to get you started.
WHO CAN REGISTER AS A MEMBER?
We are an open, volunteer-based, friendly club, and welcome everyone from all walks of life, regardless of your background, whether you have been in the game for a while, want to give triathlon a go, or even just to live a healthy active life.
We are a club where we can be with other like minded individuals, and help and push each other to reach our goals.
WHAT ARE THE BENEFITS OF BEING A MEMBER?
The benefits are many. First and foremost, by being a member of Triathlon Australia, you will have all the benefits as defined in the Triathlon Australia website.
There are many benefits in joining FilOz Triathlon Club. Each individual is looking for something unique to their own needs, whether it is the camaraderie and friendship with others having a similar passion for multi-sports and triathlon, the value of learning from others, training partners, group rides, regular training sessions, clinics and mentorship.
Members are mainly based in Sydney NSW, particularly North-Western Sydney which include but not limited to Parramatta, Blacktown, Stanhope Gardens, Kellyville Ridge, The Ponds, Baulkham Hills, Seven Hills, Rooty Hill, Penrith, Ropes Crossing and many more suburbs around the area.
When you first become a FilOz Triathlon Club member, we will help you feel welcome as you navigate your way around your new club, and if you are new to triathlon, your new sport. We want to be with you in your multi-sport journey.
HOW DO I BECOME A CLUB MEMBER?
Annual Membership
Visit the Annual Membership page in the Triathlon Australia website. Follow the instructions on becoming a Triathlon Australia member. This will automatically also make you a member your nominated State or Territory Triathlon Association (STTA).
When it asks you if you wish to join a local triathlon club, you should select 'Club membership' option at the time of joining. When asked to select a local club, please select FilOz Triathlon Club.
See all the fantastic benefits of your Triathlon Australia membership!
Discounted Annual Membership
One year discounted membership for new members from 1st January 2021. Visit the Triathlon Australia discounted membership for more details.
Non-competing and Non-Training Membership
Annual membership for those who will not compete in, or train for, triathlon or multisport events, but have a keen interest or involvement in the sport as a volunteer, spectator, and/or wish to receive regular updates and communication from National and State Associations. The association's insurance policy does provide public liability and personal accident insurance cover if you are volunteering, or officiating at any club activity or sanctioned multisport event.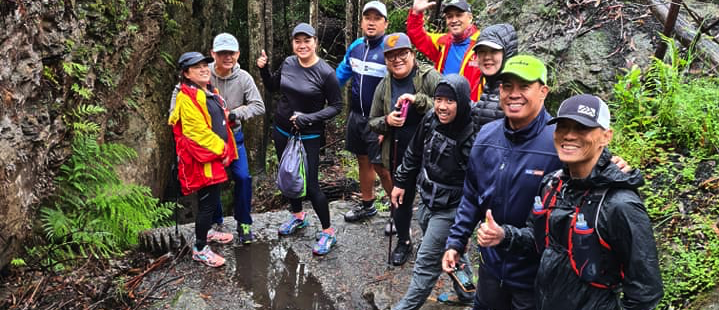 This type of membership does NOT provide you with Public Liability or Personal Accident Insurance whilst training for, or competing in events. Nor does it allow you to actively participate in club races or club training events.
HOW MUCH DOES IT COST?
Your annual membership is made up of 2 fees:
Junior, Adult & Family Annual membership: Triathlon Australia fee + FilOz Triathlon Club membership ($50*)
Non-competing and Non-Training Annual membership: Triathlon Australia fee ($5*) + FilOz Triathlon Club membership ($50*)
Please visit Triathlon Australia Membership for more details, including the fee structure and an FAQ section.
* Please see Triathlon Australia website for more up-to date details.